Having a healthy mouth is imperative to maintaining your overall health and well-being. To do this, you need to practice good dental healthcare. This means visiting a dentist regularly to ensure that your teeth and gums are healthy. It also means establishing a proper oral healthcare routine.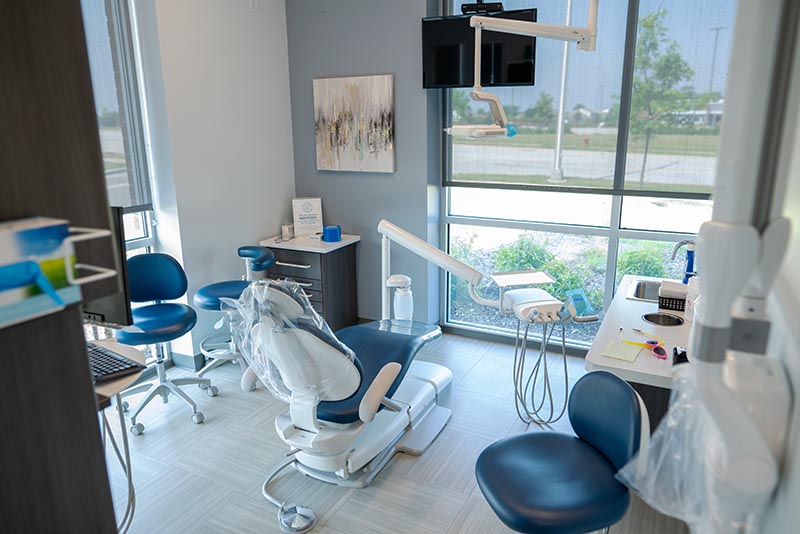 What Are General Dentists?
General dentists are healthcare professionals who serve as a primary dental health provider for people of all ages. Rather than specializing in a specific field of dentistry, a general dentist offers a variety of dental services that keep a patient's mouth healthy by diagnosing, treating and preventing diseases of the teeth and gums.
What Does a General Dentist Do?
General family dentistry consists of focusing on your long-term oral health. This requires your dentist to perform routine checkups, clean and polish your teeth, fill any cavities you have, as well as perform any procedures that will strengthen and repair your teeth or gum tissue. Your general family dentist can also provide you with recommendations for the best brushing or flossing techniques. They can even give you instructions on how to use a number of different dental healthcare products. If you come into our office with a sore tooth, our dentists will examine your mouth, diagnose the problem and then provide you with the proper treatment.
What Kinds of Services Does General Dentistry Consist Of?
General dentistry services include examinations, procedures and treatments that help you and your family to achieve your oral health goals. We offer the following services at our general dentist office in New Lenox:
Tooth Repair and Replacement: We're able to repair or replace teeth that are broken, damaged or missing.
Porcelain Crowns: These tooth caps are made to match the color of your natural teeth.
Dental Bonding: This procedure consists of the dentist using a composite resin that matches the overall color of your teeth. The mixture is put on your teeth to repair chipped, broken, stained or cracked teeth.
Dental Bridges: This type of treatment is recommended for patients who are missing one or more teeth.
Fillings: Our general dentists can easily restore your decayed tooth with a tooth filling.
Composite Fillings: This type of filling is made to mimic the color of your teeth and is made out of a combination of plastic and glass.
Porcelain Fillings: This kind of filling is made out of a stronger material than composite fillings.
Laser Dentistry: We offer laser treatments to treat issues like cavities or gum surgery.
Sealants: Our dentists can also place a thin plastic coating on the surface of the teeth to seal the molars and help fight tooth decay.
Laughing Gas: Our dentists are skilled in using laughing gas, to keep you relaxed and comfortable during your procedure.
How Often Should a Person Visit the Dentist?
If you have good oral health, your dentist will most likely recommend that you come in for a checkup every six months. Your age, the condition of your dental health and other issues will determine if you need to see your dentist more often.
How Much Will It Cost Me to Go to the Dentist?
Your bill will be determined by factors like the kind of treatment you need to have done, as well as the dental insurance plan that you may have. Contact our dentist general practice to talk to one of our friendly staff members about how much you will have to pay at your initial visit.
How Do I Make an Appointment?
If you've been trying to find the answer to the question, "Is there a trusted general dentist near me?" then you've come to the right place. Making your first appointment with our practice is easy. Just pick up the phone and talk to one of our staff members to schedule your first appointment for a day and time that works for you.
How Long Does a Dentist Appointment Last?
Appointments for general dentistry services can take anywhere between half an hour to several hours. The amount of time you will need to set aside for your appointment will depend on the type of treatment you need to receive. For most patients, a routine checkup and cleaning will take about one hour.
Do I Need to Do Anything to Prepare for My Visit to the Dentist?
The best way to prepare for your dental appointment is to come on time. You should also be ready to provide our staff with a list of any medications you are taking. Having your dental insurance information on hand is also a good way to be prepared for your visit.
Why Should I See a Dentist?
Seeing a dentist is an important part of keeping yourself healthy. Avoiding a visit to the dentist can lead to you missing the early signs of tooth decay, gum disease or other issues. Treating these issues in their early stages is much more effective than waiting until they have progressed to an advanced stage. Call our office today to schedule your first appointment at our general dental office.