Our policy at Garden State Dental is "fee for services." That means that, as a rule, your payment is due as services are provided. With your payment, upon request, you will receive an itemized bill. That bill is for your records and/or may be used for purposes of insurance reimbursement. For your convenience we accept most major credit cards and CareCredit.
We are participation providers for many of the area's insurance companies and consider ourselves "insurance friendly." We will work with you, as your advocate, rather than in an adversarial role. We will assist you in any way possible to work with your insurance carrier, so you receive the maximum benefits or reimbursement to which you are entitled.
In addition, all assignable insurance programs with an existing pre-estimate are accepted toward payment. Please feel free to ask about any insurance issues you may have, but please also be advised that as a patient, you remain responsible, in all instances, for any balance and/or deductible.
CareCredit health, wellness and beauty credit card for financing dental procedures
Convenient monthly payments*
No up-front costs or annual fees**
Quick and easy applications
Accepted at more than 200,000 locations
Think of CareCredit as your own health, wellness and beauty credit card. Whether it's for a general check-up, tooth repairs, specialty dental services, or cosmetic dental care, you shouldn't have to worry about how to get the procedures you want. CareCredit makes going to the dentist affordable.

CareCredit is a healthcare credit card that helps you pay for treatments and procedures for you and your family that may not be covered by dental insurance. With special financing options, you can use your CareCredit card for your dental needs as well as with many other healthcare providers.

*Subject to credit approval. Minimum monthly payments required. See provider for details. **For new accounts: Purchase APR is 26.99%; Minimum Interest Charge is $2. Visit www.CareCredit.com for details.
Special Attention to Seniors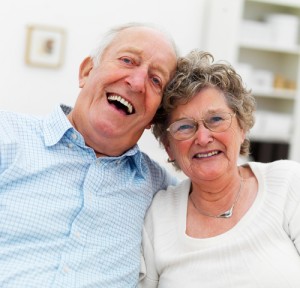 Our practice is committed to helping seniors continue the good oral health habits they have practiced for years. We also want to help seniors avail themselves of the wonderful new advances in dental medicine that have developed recently.
We stand behind that commitment with actions. One way is to continue patient education even with patients who have been with our practice for years. We all need refresher "courses" every so often. Our dentists, hygienists and dental assistants would be pleased to answer any questions or review any procedures for which you have questions about.
New technology includes implants as an alternative to dentures and new tooth whitening products. It's our job to explain the pro's and con's in each individual case.
In addition to continuing our dental health partnership with you, we are proud to offer our senior citizens a 10% discount on any treatment or procedure. The only exception is with promotions, specials and insurance.